2023 U.S. Kids Player Pathway LEVEL UP Program
U.S. Kids Learning Program Ages 5 – 12
This program uses the incentive based Player Pathway learning program developed by U.S. Kids Golf. Each level of progression has a learning booklet that creates a fun way for parents and juniors to track progress.
Learning is rewarded with progress pins. Pins are awarded for putting, around the green, full swing, golf knowledge and scoring.
Program will run from March through September. You can make it a camp like experience for your junior golfer by signing up for 4 consecutive sessions, or you can make it a season long experience by purchasing more sessions. You can also add sessions throughout the season.
If you are new to Level Up you start at Level 1. If you have any questions about what level to sign up for please contact Jan at 863-604-0594.
4 Sessions – $130 8 Sessions – $225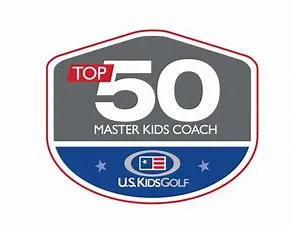 Fall Junior League
Be a part of the Ironwood fall league for families! Register as a family. 2-5 golfers per family. At least one golfer must be 17 and under. Parents, grandparents, aunts and uncles are welcome. Carts are $15 each and golfers must have a driver's license and only two golfers can ride in each cart. (For example, if there are three juniors without a driver's license and one adult, some will be walking. If there are 5 on a team, at least one will be walking.) Format is a scramble. There will be tee markers for different ages. Cost per 2 players is $250 and cost per 3-5 is $350.
Dates: Sunday August 13th, 20th, Saturday August 26th, Sunday September 3rd, 10th, Saturday September 16th
Contact jan@jankleimangolf.com for more information.
Junior Full Day Camp
Camp 1 – May 30th – June 2nd (Tuesday – Friday) – FULL
Camp 2 – June 19th – June 22nd (Monday – Thursday) – FULL
$350 per camp 8:30 am – 4:00 pm
These 4 day camps are designed for competitive junior golfers or junior golfers hoping to play competitive golf. It includes morning instruction and afternoon on-course play along with games and competitions throughout the week.
On course play is supervised and course management skills are addressed. Kids must have a basic knowledge of golf fundamentals, etiquette, and be able to walk 9 holes of golf.
Ages 10 – 17 (Age exceptions can be made based on experience.) Camps begin at 8:30 each morning and end at 4:00. Lunch (sandwich and drink) is included.
Ironwood Junior Golf League
Each week, Ironwood staff will coordinate an event, group players and track scores. Kids will play 9 holes from junior tees dependent on age and ability. Players must have their own golf clubs and have some on-course experience. Please arrive up to 30 minutes early for warm-up and instruction. Some of the formats are two person team formats.
Ages 9 – 16
$199.99 per Participant ($125 for Ironwood Junior Members). The league is limited to 30 participants.
Includes 8 rounds on Mondays beginning in June, a weekly prize fund, multiple clinics before play (dates tbd) and range balls prior to play. Play starts at 2:00 pm & ends at 5:00 pm. A 9-hole voucher will be given to participants if they miss a league day. Rules, pace of play and etiquette will be taught and reinforced. YOU MUST BE ABLE TO WALK 9 HOLES.
June 5, 12, 19, 26 July 3, 10, 17, 24
PGA JUNIOR LEAGUE
PGA Junior League Golf is a fun, social and inclusive opportunity for boys and girls ages 13 and under (Juniors may not turn 14 before August 1) to learn and enjoy the game of golf. Much like other recreational league sports, participants wear numbered jerseys and play on teams with their friends. The format is a 2-person scramble.
Game dates: June 4, June 11, June 25, July 2, July 9 and July 16 (six games)
Parent/junior scramble July 23
Golfers wanting to be on the same team, need to register for the same team. Teams will consist of approximately six players. There is an online sign up for practice days/times. Team members do NOT need to choose practice slots based on what team he/she is on. Teams may not play every other team in the league. The goal will be to create match ups each game that are competitive.
Practice schedule & sign-up: 10 yr old or under – Click Here
Practice schedule & sign up: Ages 11 – 13 – Click Here
$398 per Participant
(includes, hat, jerseys, practices, & game fees. $299 paid to Ironwood $99 to PGA Junior League)
Please contact jan@jankleimangolf.com for more information, especially if your child has never played PGA Junior League or if you have questions about practice. Click Here for the PGA registration link ($99 fee)
JUNIOR Development Program 14-18 yr. old
NEW in 2023! Junior Golfers will play one eighteen hole round or two nine hole rounds each week for eight weeks. Scores and statistics will be tracked each week. We will meet weekly to discuss results and improvement plans.
The first week of play is the week of May 28, and the last week of play is the week of July 16. Golfers may choose from a variety of times to play. Choices are usually before 1:00 during the week and after 2:00 on weekends. Golfers should plan on playing with at least one other golfer in the program. Jan will schedule the tee times for the golfers.
There are two practice sessions in May. Both are from 11:15-12:45. The dates are May 20 and May 27.
$299 ($199 for golfers with Ironwood memberships)
Contact jan@jankleimangolf.com for more information.