Scott Heger
Director of Golf , Class A PGA Professional
317-413-8866, heger.scott@gmail.com
Scott Heger is the Director of Golf at Ironwood Golf Club. Scott Heger brings his golf expertise from Minnesota where he graduated from Minnesota State University. A PGA Member since 1996, Scott was the Wood Wind Golf Club Director of Golf from 2007 – 2015. Scott was recently named the 2013 PGA Merchandiser of the Year by the Indiana Golf Association.
Jason Armstrong
Head Golf Professional, Class A PGA Professional
jason.armstrong@pga.com
Jason is the Head Golf Professional at Ironwood Golf Club. Previously, Jason was the Wood Wind Golf Club Head Golf Professional from 2012 – 2015 and an Assistant Golf Professional since 2009. He is originally from Washington State where he received a bachelor's degree from the University of Washington. Jason also received a MBA from Baker College. His specialty is in club repair, club fitting, and lessons.
Brian Readout
GCSAA Class A Superintendent
ironwoodsuper@gmail.com
Brian is the Golf Course Superintendent at Ironwood golf Club. He is a graduate of The Ohio State University with a bachelor's degree in Turfgrass Management. Originally from Grove City, Ohio, Brian has worked at various private clubs throughout the central Ohio area. He is currently working toward becoming a Certified Golf Course Superintendent and it is his goal to bring prestigious playing conditions to Ironwood Golf Club.
Follow Brian and what's going on at the golf course on Twitter! Click here to follow.
Jan Kleiman
LPGA Teaching Professional, Top 50 in the World US Kids Instructor
jan@jankleimangolf.com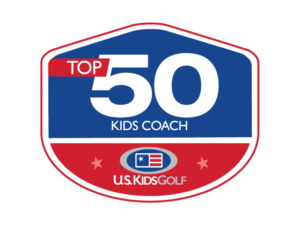 Jan returned to Indiana in 2012 after spending over 25 years in Florida teaching golf and playing competitive golf. The native of Rushville, IN moved to Florida in 1984 after graduating from Indiana University with a BS in Business Management. She played on the LPGA Tour for three years, competed in seven U.S. Women's Opens and won twice on the Future's Tour. She was also the low qualifier for the Legends Tour in 1996. In 1994 she began teaching at the Ben Sutton Golf School outside of Tampa. During sixteen years there, Jan taught golfers of all abilities that came to the school from all over the world. She was the Director of Instruction there her last two years. She has also been a teaching professional with Advantage Golf Schools in Orlando. Jan started her own golf instruction business in 2010 and continues that in Indiana. She gives private lessons, group lessons, playing lessons and clinics at Ironwood. Jan is the 2015 Indiana PGA Open Champion and in 2019 was recognized as a TOP 50 Kids Coach in the World!